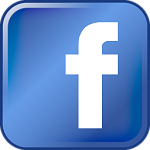 I've got a question for you all today – how do you use FaceBook in your business and what value do you get from it?
I'm writing a post on the use of FaceBook in business, specifically Business pages with fans, Profile pages and promoting your business on Facebook, and I'd love to hear your opinions on this.  I may well use some of the answers in the post (with a link to you and the proper attribution of course).
So tell me, how do YOU use FaceBook for your business and how does it work for you?  Do you have opinions on the use of FaceBook for businesses?  Come and share in the comments.