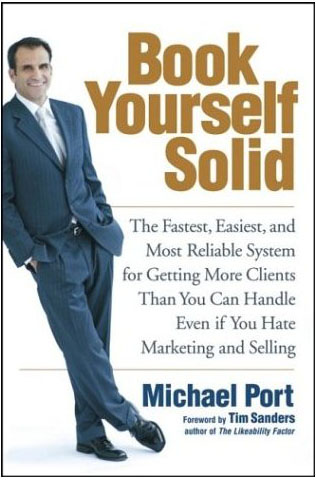 I'm giving away one copy of this fantastic book by Michael Port "Book Yourself Solid". This is a great book with tons of useful and easily applied information.
You can win it simply by leaving a comment below.
Front of the book states:
The fastest, easiest and most reliable system for getting more clients than you can handle even if you hate marketing and sellling.
How to enter the giveaway

Simply leave a comment below (and make sure you click subscribe to comments so you're notified of the winner). I'm leaving it open for five days. On Monday 1st Feb (Australian time) I'll use Random.org to select the winner.
I'm more than happy to post the book anywhere in the world, so leave a comment and Good luck!
.
Update: The winner is #5, Sue Bruce.  Congratulations Sue!