Top Business Ideas for Work at Home Mums
Work from home Australia has reached a high level since the boom of the internet.It has not only provided home based business ideas for women but has also bridged various skilled freelancers and buyers worldwide.  With these opportunities more Australian women are...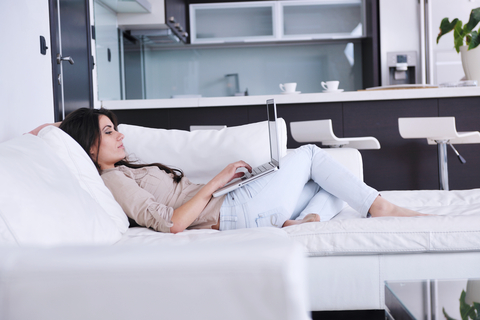 I'm in the process of collecting customer testimonials to use on my website and I'd like to share with you what I've learned in the process.  For work at home mom businesses, collecting a range of business testimonials are particularly important as they give your...
read more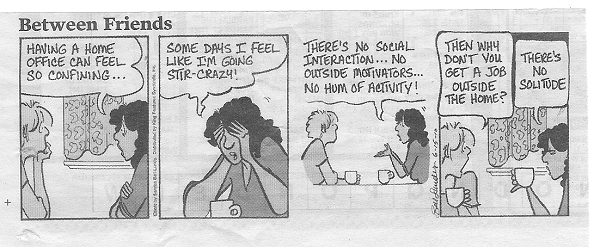 Hubby brought this cartoon home from work several weeks ago.  I had intended to post it earlier with quite a few LOL and HA HA HA's  and ROFL, but never quite got around to it. Lately though, I've been feeling both sides of this.  The Darling Daughter, 12yo, has been...
read more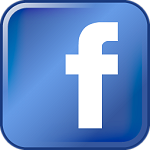 There's a lot of vitriol and angst flying around the blogosphere and social networking sites lately over FaceBook's recent changes.  Lets have a look at the two major changes: Community Pages – there goes your privacy Have a read of this first: FaceBook Further...
read more
How would you like to see the workshop that got us started on the Internet, and was the catalyst for creating a million dollar business? Sometimes it's hard to believe how far we have come in the last 3 years - as it was just 3 years ago that we were sitting in Andrew...
read more
Web business ideas have been sprouting like mushrooms in this modern world.  And unlike the typical setting of the corporate world, more and more women have found their success in their own niche of web business ideas.  Just like any type of business, a web business...
read more
When it comes to jobs from home for moms there are plenty of ideas that are potentially profitable just by staying in the four corners of the house.  When a married woman chooses to stay at home it doesn't necessarily mean she is your typical housewife. Looking after...
read more
More and more stay at home mothers are looking for hobbies and social groups to help them break out of the domestic routine, thus turning to the search for some of the top business ideas the internet has to offer. Others are searching for top business ideas to get...
read more
Not just another spun article about working from home, this Top 5 Work From Home Business Ideas List is created from real world experience and may surprise you! I know that there are lots of articles supposedly ranking the best work from home business ideas, but in...
read more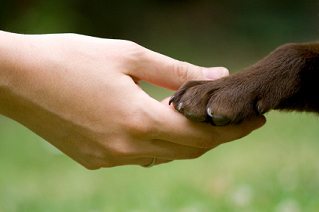 This article looks at how you inadvertently train your customers. Believe it or not, you are training your customers more than you realise.  Every time you do something in your business you train or reinforce your previous training in your customer's minds. This can...
read more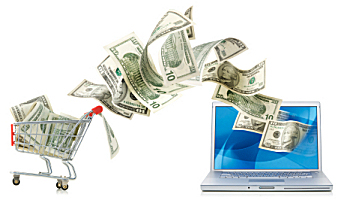 I was in a recent discussion on FaceBook about how to get customers to pay for items.  The majority of people in the discussion had experienced customers buying goods from them, and months later still hadn't been paid.  The discussion was around how many invoices you...
read more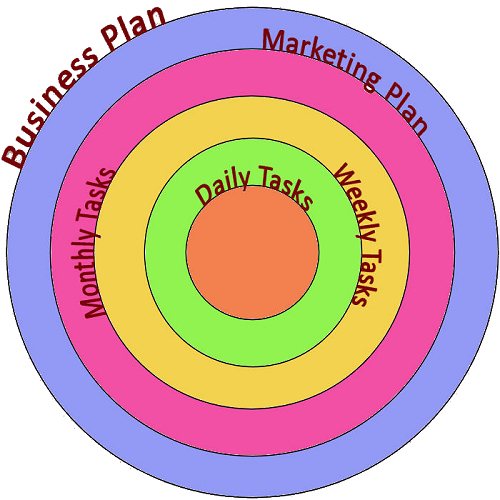 The lovely Neil from Milk Relief Soap recently asked me this great question: "What's the difference between a business plan, and a marketing plan?" I see a lot of people getting caught up in this, and often their business plan is actually more of a marketing plan. The...
read more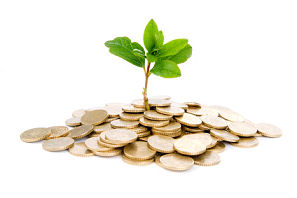 A client recently asked me the following question about business expenditure, and I'm reprinting it (expanded a little from my original email answer) here with her permission. This is an issue that we ALL have to deal with – "How much should I invest into different...
read more
To learn why a business plan will always save your a$$, let's first go on a holiday! Read on... Picture this: It's a Saturday and you're enjoying a peaceful sleep in (you know, those things you had before you had kids).  And your darling hubby bursts into the room and...
read more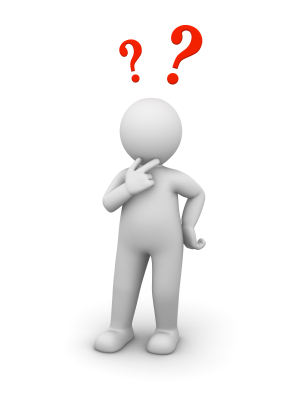 Last week I had a live workshop on Target Market for Work At Home Mums to give in Melbourne which we combined with a holiday to the in-laws.  School holiday time, that time of the year when we need to speak to the Accountant whose office is over 800km from us (don't...
read more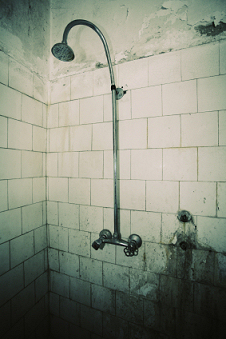 This one of my favourite posts that was originally published early last year.  Now updated and edited to be even more good-er.  Enjoy! I was cleaning the shower the other day.  This is something I do regularly.  Once a year is regular, right? Just kidding – I clean it...
read more
As I mentioned in yesterday's post I'd sent the business owner a message to say that I hadn't appreciated the hard sell etc, and by the way, where had she gotten my contact details from? (my phone number isn't on the website).  I was polite, just very clear that I...
read more
We all need to market and sell our stuff, right? That's the whole point of being in business. But there's a right way and a wrong way to sell. Sell something the right way and the person is happy they dealt with you and everyone is pleased by the whole transaction....
read more
Yesterday we looked at why you need a Newsletter list and where to get one set up. Today we're looking at how to use it. Ok, I have an autoresponder, now what do I do with it? That's easy: 1. You get subscribers to sign up to your list; and 2. You email them. Finding...
read more
Over the last few weeks I've has several discussions with coaching clients regarding email lists, why they need them, how to collect names and how to use the list. I've written about newsletter lists before, in The Money's in Your Newsletter List and a guest post at...
read more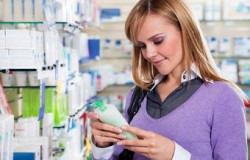 What are you selling?  A product or a solution? Why should your customers buy your product from you?  Why would they buy your more expensive product or service rather than the cheaper one from that other store? The answer might surprise you. It's not about the product...
read more
This is the second of three guest posts brought to you by Marc Pieniazek of Welsh Scribe. This is the second post in a 3-part series. The previous post looked at writing headlines that attract attention and enticed readers to continue reading. In this post we'll take...
read more